49th Squadron People and Information
March 3, 2004
Received a very nice letter from Tom Howard, Jr.
My Dad, Thomas S. Howard, Sr. was a communication chief with the 49th
Squadron of the 2nd Bomb Group of the 15th Air Corps.
Dad is now 82 and lives in Milo, Maine. He and I are planning to be in
Washington for the dedication on May 29 of the WWII MEMORIAL. This
will be very meaningful Dad and we are planning the trip, in part, as something
focus on. Dad's wife of 56 years and my Mom of 46 years passed away last week.
Do you know of any reunions that are planned during the dedication ceremony
May? I would be very proud to have Dad see someone, anyone, that he served
with in North Africa and Italy.
If you are aware, please let me know.
With deep respect and gratitude. Tom Howard, Jr.
IF YOU WOULD LIKE TO GET IN TOUCH WITH TOM HOWARD BY EMAIL
HIS ADDRESS IS thomas.howard@DOMTAR.COM
August 09, 2003
A letter from Michelle Aleck, (18 years old) from Vermont asking for information about
her Grandfather Charles Casper Aleck who served in the WW II who died before she was
born. In his paper she determined that he has served in the 49th Squadron 2nd Bomb Group August 1943 to Spring of 1944.
September 20th 2004
A Story about W. Harold Plunkett and his friendship
with David Tyner of 60 years. was misplaced on the a current
copy www.2ndbombgroup.org with the People of the 96th
instead of the people of the 49th Squadron. That is now corrected.
Please forgive this error. You could probably put the blame of
this error at the feet of the 84+ year old Web Master.
Harold and David met in Alamogorda, New Mexico in 1942
Luckily they met again in Italy in 1943 in the 49th Squadron
of the Second Bomb Group. you can see how two hansom young
men turned into two very alert older men.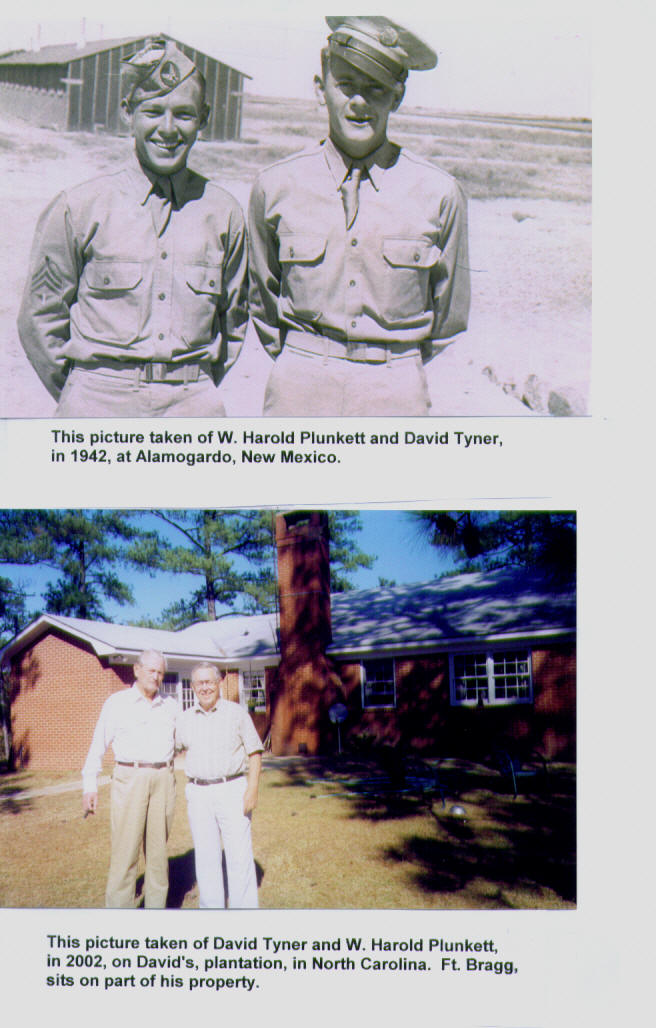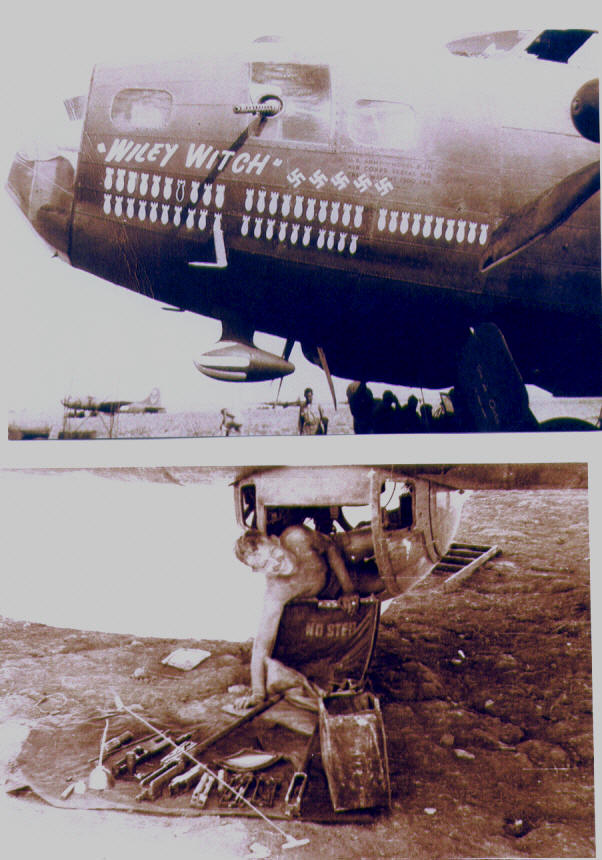 Harold Plunkett working on ball turret guns
In N. Africa, 1943